The COVID-Associated Misinformation on Messaging Apps (CAROM) Study is a global study that aims to specifically explore COVID-19 related misinformation disseminated across the South Asian Diaspora via WhatsApp. The goal of the research team is to look for possible links between social media related misinformation and South Asian health disparities.
---
How to Participate
If you are over the age of 18 and are part of the South Asian community, please take a screenshot or forward any messages on Whatsapp containing misinformation about COVID-19, its treatment, or vaccines to the CAROM study number +1-415-409-9085.
All information will be de-identified before analysis! This means we won't be saving any of your personal information.
---
Eligibility
1) You are over the age of 18. (If you are under 18, please share this page with your South Asian friends and family that are over 18).
2) You identify as a member of the South Asian community.
3) You live anywhere in the world -- no geographical restrictions!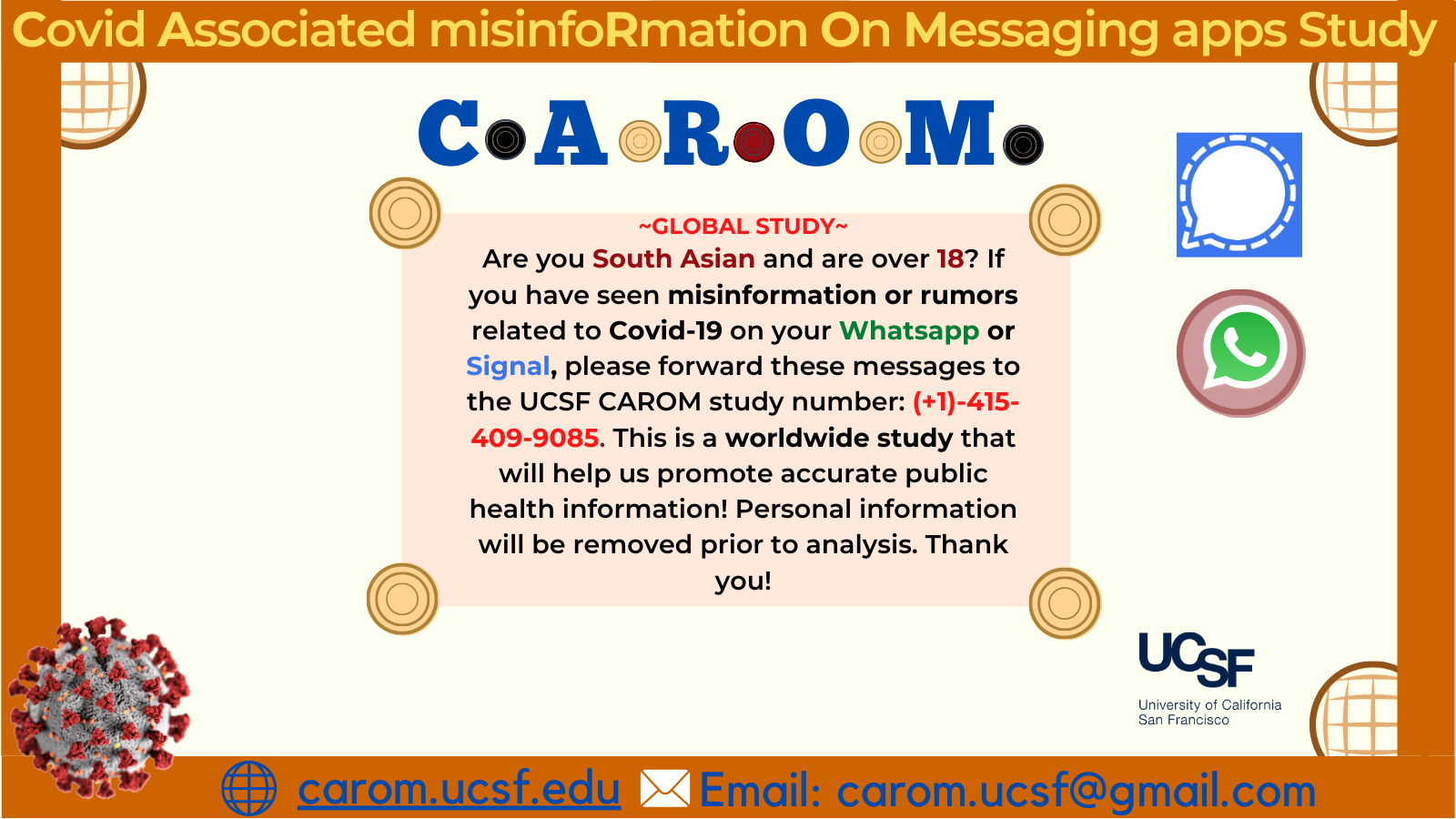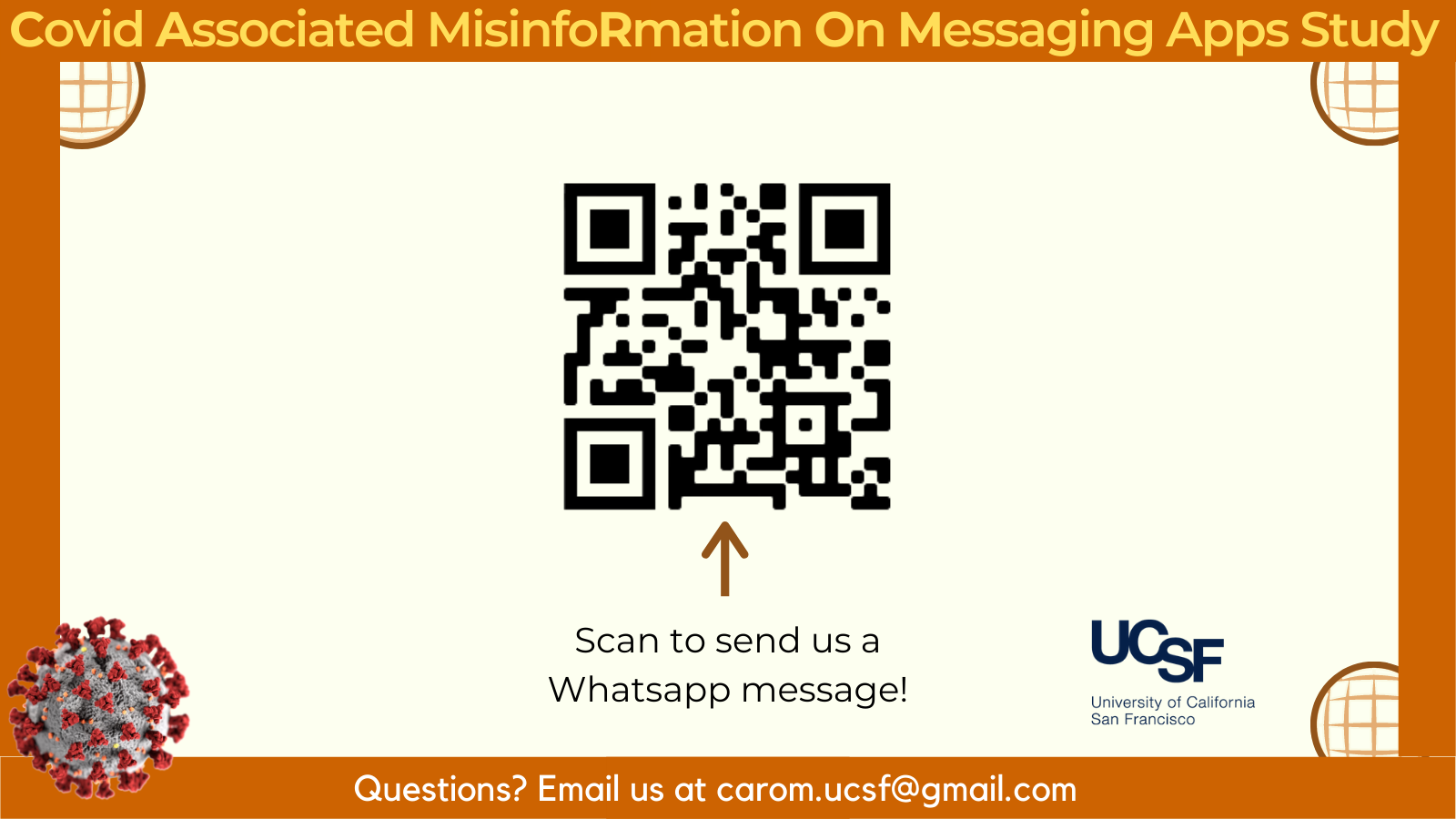 QUESTIONS? CONTACT US!
The CAROM Study was approved by the UCSF Internal Review Board.